2019 King of the Ice Information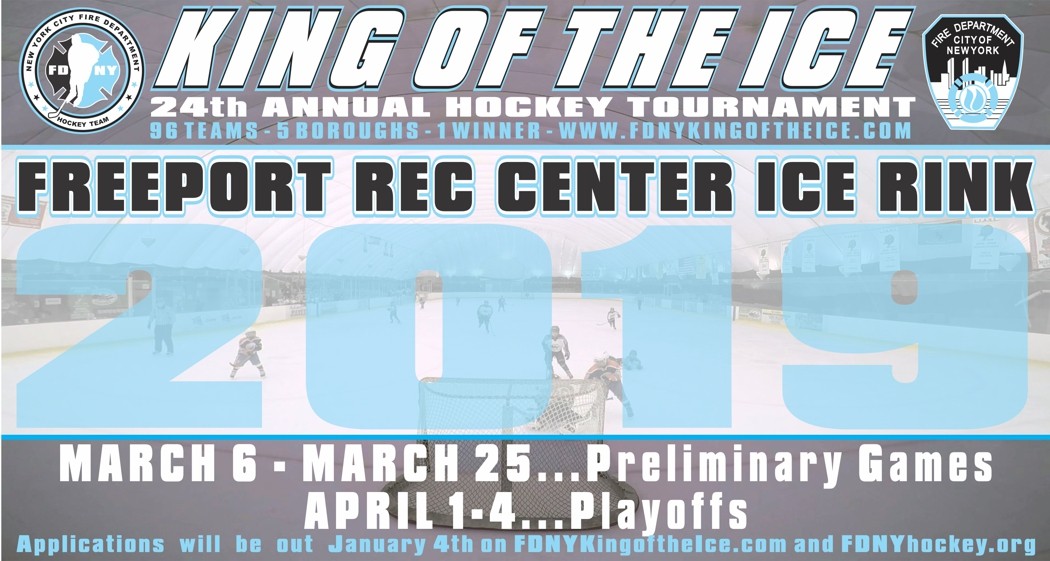 The 2019 King of the Ice Tournament will be held at the Freeport Rec Center Rink in Freeport from March 6 though April 4. Playoffs will be April 1-4.
Registration form will be available on January 4th at www.FDNYkingoftheice.com. The tournament will be 96 teams so the first 96 applications received will get in, no exceptions.
Get your applications in right away!!!